An evening with Joel Plaskett
September 20, 2022 @ 8:00 pm

-

11:00 pm
Joel Plaskett
In a world increasingly defined by disconnection under the guise of digital bonding, Joel Plaskett is an analogue holdout, making his most solid connections the old-fashioned way, through the electrifying, uplifting experience of his live shows. That doesn't mean that heading out to get sweaty with a few hundred fellow good-timin' strangers at your town's most storied music venue is the only way to experience Plaskett's tunes—the warmth and care with which he works shines through on his albums, self-produced and recorded to tape at his New Scotland Yard studio in downtown Dartmouth, whether you're experiencing them on vinyl in your dim-lit living room or through headphones via MP3. But there's no better spot than under the bright lights of the stage to catch one of Nova Scotia's favourite sons, shredding in reverie alongside his band, The Emergency, harmonizing with his dad, Bill or spinning tales and songs on his own.
You can't make a reputation for yourself as a world-class entertainer without hitting the road, and there are few musicians who have tramped the globe like Plaskett has. That journey started in the early '90s with the playful and explosive Thrush Hermit and their signature neon ROCK & ROLL sign and hasn't stopped (in fact, the Hermit's bright red light is soon to be lit up again with a cross-Canada reunion tour kicking off fall 2019). For over a quarter century, Plaskett has delivered the masses intimate, scrappy singer-songwriter fare (In Need of Medical Attention, La De Da) incendiary riff-rock (Down at the Khyber, Truthfully, Truthfully) conceptual, operatic epics and off-kilter feats of musical stamina (Ashtray Rock, Three, Scrappy Happiness) and a collection of left-leaning folk partly inspired by the genre's British masters with his father (Solidarity). The last album he released under his own name, 2015's The Park Avenue Sobriety Test, showed him at the top of his game, using all the sounds in a wildly diverse musical toolbox. Rest assured that what's coming next will be unexpected, a new evolution for an artist who's never stopped shifting and exploring his medium.
Joel's musical contributions go far beyond his own music, too. Besides producing most of his own records since 1999, he's also set up shop behind the console at The New Scotland Yard studio, along with engineer Thomas Stajcer, to help craft a number of critically-acclaimed records for others. Working with artists like Jimmy Rankin, Two Hours Traffic, David Myles, Shotgun Jimmie, Dennis Ellsworth, Sarah Slean, Old Man Luedecke, Dave Marsh, Colleen Brown and longtime collaborator Mo Kenney has led to numerous awards for production and turned the studio into a popular destination for artists looking to make their mark. Out front, just a stone's throw from the studio, lies The New Scotland Yard Emporium, where Plaskett partnered with Halifax mainstay Taz Records to bring a great selection records to his adopted hometown of Dartmouth, helping shape the future of Portland Street by building a spot music fans can hang out and grab a coffee or beer while they dig for records.
Setting his impressive catalogue aside, Plaskett's legacy is in those communal experiences, the ones that have fans old and new belting out his songs for a couple hours before they stumble wide-eyed onto the sidewalk outside the club, buzzing with the life-affirming electricity that gets generated between the stage and the audience.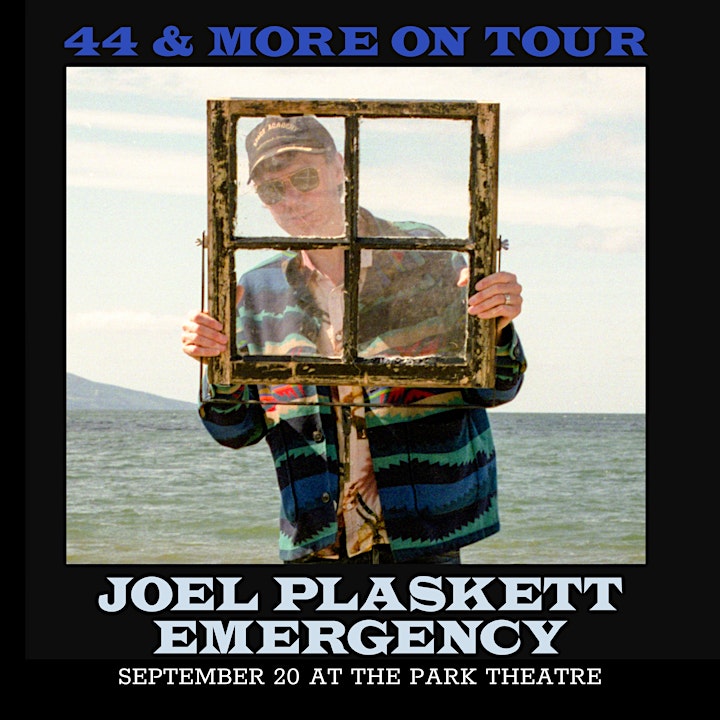 Related Events